$2 TACO TUESDAY
Every Tuesday different & creatively delicious tacos are served, starting at only $2.
$1 APPETIZERS
Every Wednesday join us for $1 kimchi bacon rice balls and bacon & crab rangoons.
Poutine Specials
Each Thursday come down and try our weekly Poutine Specials! Pricing from $5 and up
New England's first bacon gastro-pub. Chef Michael Arrastia's unique style and flavor is found throughout this one of a kind dining experience. American fusion with influences from Italian, Japanese, & Hispanic cuisine are peppered with house made bacon, bringing these dishes to life. Come join us for dinner, our award winning brunch, unique cocktails, & our exclusive selection of craft beers.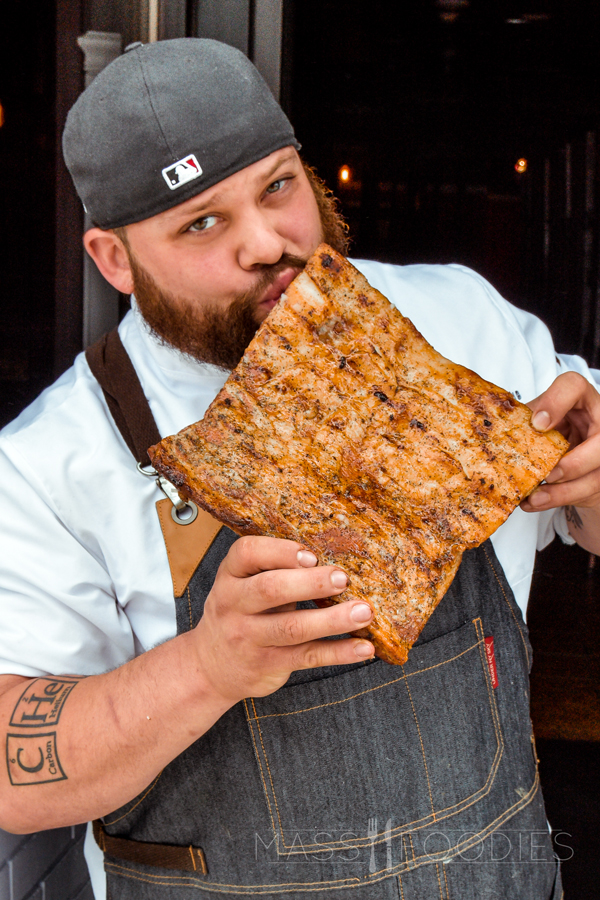 Brunch Pizza
Bacon, breakfast sausage, home fries, scrambled eggs, with melted mozzarella, topped with maple syrup, & spicy aioli.
Bacon Dusted Fried Chicken
3 Pieces of fried chicken & house fries, topped with bacon dust, served w/ kimchi pickles & bacon onion jam butter biscuits.
The Notorious BLT
6 Slices of our house bacon, lettuce, tomato, & avocado served on texas toast with garlic aioli and house fries.
Stuffed Bacon Donuts
Freshly made donuts stuffed with bacon, dipped in cereal milk icing, and coated in breakfast cereal crust topping.
Kimchi Bacon Rice Balls
House Kimchi with mozzarella, jasmine rice, and bacon, fried up golden brown served with our spicy aioli.
Hangover Poutine
Roast Pork/sunny side egg/ scallion/ house fries/ melted mozzarella/ Vermontcheddar cheese curds/ bacon/ maple syrup/ veal demi glace…12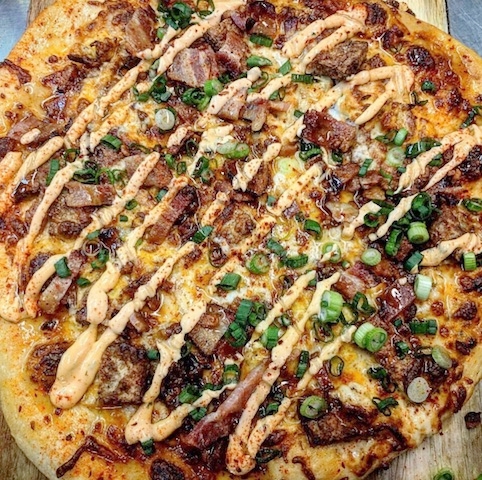 come try our spring craft cocktail menu!
Location
102 Green Street
Worcester, MA 01604
We are Now Open on Monday!
Monday 4pm - 9pm Tuesday – Friday 11am - 9:30pm
Saturday 10am - 2pm (Brunch Menu) / 2pm - 10pm (Dinner Menu)
Sunday 11am - 3pm (Brunch Menu) / 3pm - 9pm (Dinner Menu)
Contact
(508) 459-1511
info@hangoverandbroth.com
Powered by Squarespace